A New Era
In 2013, ownership of the winery transferred to the Schottenstein Family and a new and exciting trajectory for Mayacamas was launched. Our team's commitment to tradition is borne out of a deep affection for our history– that spirit has informed our careful, considerate, and comprehensive restoration of the estate. In both the winery and in the vineyard, our love of Mayacamas' singular style drives us to continue employing the traditional methods and pioneer-spirit of our predecessors.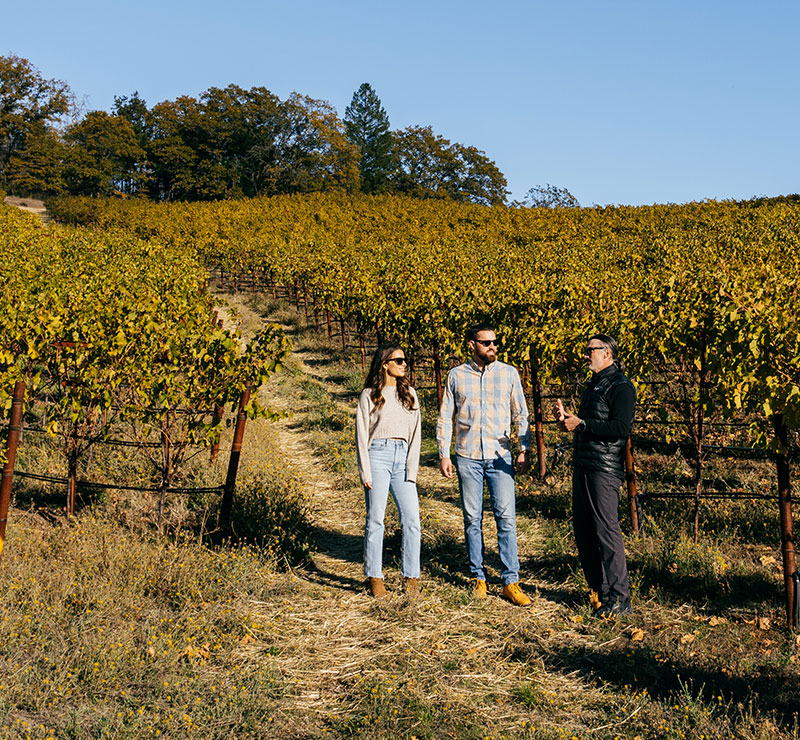 Continued Commitment
To preserve that which makes Mayacamas special and to ensure its health far into the future in 2013 we introduced fully organic farming and began an extensive restoration and replanting of the Estate vineyards. In 2014, we took our commitment to farming further and began to introduce elements of biodynamics into our vineyard routine. Farming at Mayacamas has never been better, and we feel strongly that it is the most meaningful thing we can do for the long-term success of the Estate. We must strive to guarantee the health of the land and the age ability of the vines for future generations. Our good choices and unwavering commitment today will yield healthy and productive vineyards for decades to come.
When our team took over winery operations in 2013, while preserving the great winemaking traditions of Mayacamas was at the forefront of our minds, we also identified the need to make small, respectful improvements to ensure quality continued to rise.
Through a blend of methods old and new, we feel strongly that Mayacamas wines today are better than ever before.