History
1889
John Henry Fisher purchased this remote mountain property in 1889 and built the winery we still use today. He constructed the winery and nearby distillery with stones gathered from the property, planted Zinfandel vines and named the estate Fisher & Sons. He sold his wine by the barrel, sending the casks down the treacherous mountain trails to the Napa River by horse-drawn carriage and ferrying them by barge to San Francisco. The great earthquake and fire of 1906 forced Fisher's San Francisco businesses into bankruptcy and his Mount Veeder estate was sold at auction for $5,000 on the steps of the Napa Courthouse.
Mayacamas historial artifacts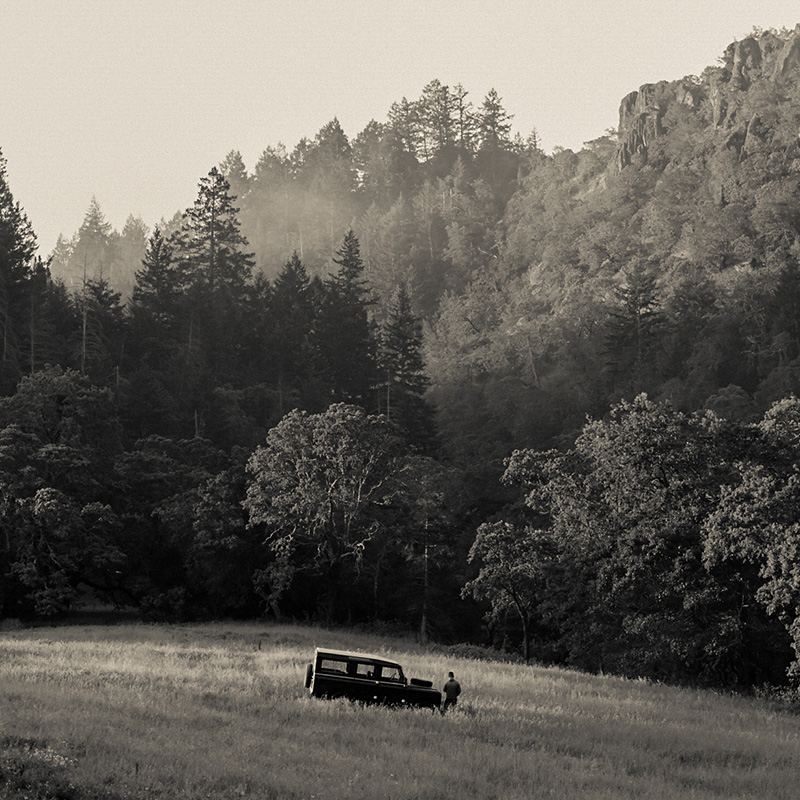 1941
Jack and Mary Taylor purchased the land in 1941 and re-christened the estate Mayacamas Vineyards. This visionary couple created the wine label and classic iconography we still use today. In addition to these lasting contributions in the realm of marketing, the vineyards and cellar bear the mark of meaningful progress throughout Taylor era. The winemaking infrastructure in use today is largely due to their efforts.
Throughout the 1950s, the Taylors erected a more modern fermentation room and expanded our inventory of large oak casks, setting the stage for the qualitative improvements of the ensuing years. Without question the most lasting legacy of the Taylor era came in the vineyards, where Jack planted the first Chardonnay and Cabernet Sauvignon vines on the property.
1968
In 1968, ownership of Mayacamas transferred to Bob and Eleanor Travers. At just 30 years old, Bob already possessed an unwavering commitment to traditional winemaking from his apprenticeship at Heitz Cellars. The quality of Mayacamas wines under Travers was recognized almost immediately as his 1971 vintage was selected for the famed Judgment of Paris tasting. Held in 1976, this international event conferred legitimacy on the quality of California winemaking. Bob's approach of employing traditional methods consistently over 45 vintages—spanning six decades—resulted in a singular winemaking style as integral to the Mayacamas legend as any chapter in its history.